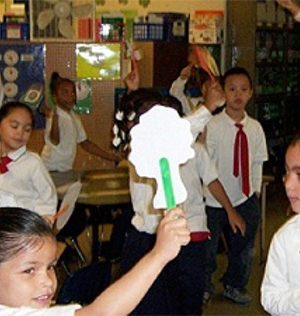 Health Promotion Council, a nonprofit corporation, was founded in 1981 to implement community-based hypertension education and control programs. Originally known as the Southeastern Pennsylvania Blood Pressure Control Project, the organization was part of a nationwide hypertension control effort organized by the National Heart Blood and Lung Institute (NHLBI). When NHLBI's disease control efforts broadened to include cholesterol and tobacco control, the organization updated its name and expanded its public health work accordingly.
Today, Health Promotion Council possesses more than 40 years of experience in chronic disease prevention and management, including asthma, diabetes, cancer, hypertension, nicotine addiction, and obesity. We reach more than 20,000 people across Pennsylvania each year through direct service programs targeting the reduction of health disparities, particularly among low-income and racial/ethnic minority populations.
Our work focuses on improving health outcomes among vulnerable populations. As such, our core values include:
Being responsive and sensitive to diverse cultures,




as well as addressing gender-based health needs;

Focusing on community health outcomes;

Assisting lower-literacy individuals; and

Using a collaborative approach to tackle the wide variety of health needs,




issues, and disparities that affect vulnerable populations.
In 1999, HPC became an affiliate of Public Health Management Corporation (PHMC), a leading public health institute in the region, to further expand its work in the fields of public health and chronic disease prevention and management.
Health Promotion Council is a part of the Health Promotion Services (HPS) Division of Public Health Management Corporation. HPS programs include Philadelphia Area Sexual Health Initiative (PASHI), Rebuild, and Workforce Development programs.